Kalaniho'okaha Community 
Learning Center
Visual identity for the gathering place that empower Native Hawaiian health, education, culture and arts.
The Mark
The overarching theme of the ​lā,​ or sun, is imperative to the Nānākuli area, a place often known for its powerful heat. The ​kaula​, or rope, is symbolic of the god ​Maui​, who according to legend, ensnared the sun in Nānākuli to prolong our days. The ​pewa symbol is representative of Agnes "Aunty Aggie" Kalanihookaha Cope, a proud Nānākuli resident and fierce champion for Native Hawaiian health, education, culture and arts.

Cultural Symbolism
The Kalanihookaha Community Learning Center logo is layered with cultural symbolism reflective of both the Nānākuli area and the legacy of the center's namesake, Aunty Aggie.
The Colors
The colors of the logo are inspired by the brilliant hues of the Nānākuli sunset. Holistically, the mark captures the spirit of Nānākuli and the intention of the center – to be a gathering place of lifelong learning for the people of Nānākuli.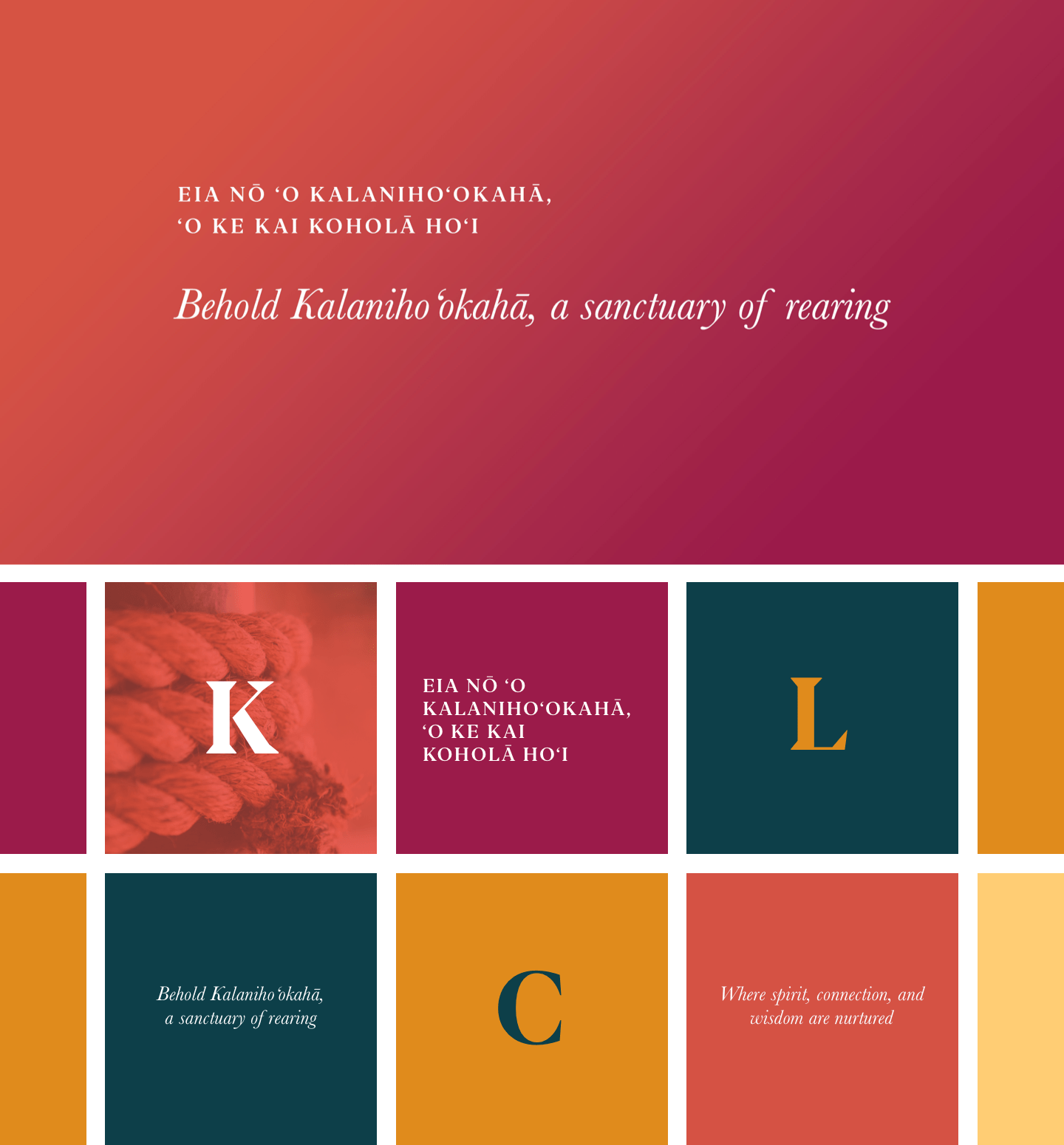 Grounds & Facilities
This gathering place welcomes kānaka from the kaiaulu and beyond to embrace greater well-being in a place that weaves together health, education and Hawaiian culture into learning opportunities for youth, families and the community at large.